Nothing worse than a blank wall in your home!!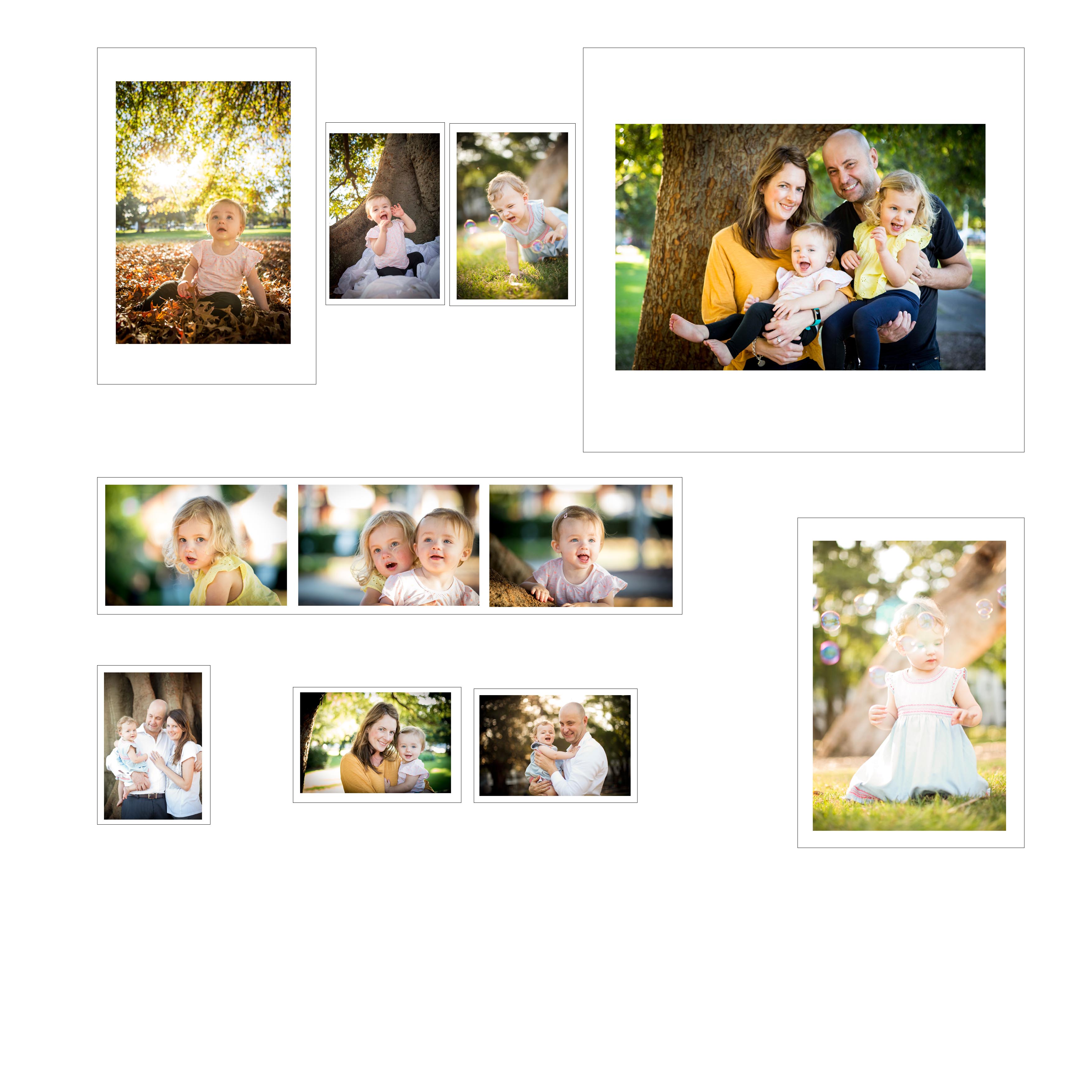 It's finally time for "The Hall Wall".
I met Sarah at Pram Power in Redfern Park a few years ago. After our workout we chatted over a well deserved coffee and arranged for a photoshoot with her one year old daughter Asha. Asha loves bubbles and we had a relaxed shoot at Redfern Park. Life got busy and we never got around doing any framed prints.  Same place just a year and a half later Sarah and I are jogging around the park again with our prams but this time Sarah is pregnant with daughter number two! At this stage Sarah is determined to have more family photos and also put a photo wall featuring the Hall Family in their home. It only took another year and we finally did it! The process was simple and only took us a month and the Hall Family Wall is produced: 10 framed prints with photos combining the 2 photoshoots of the girls we did over the years.  Have been procrastinating about a similar project to decorate your home?
This is how easy it can be:
BOOK A PHOTO SHOOT or alternatively, if you have done a shoot with me in the past, we can choose images together that you would like printed and framed.
DESIGN YOUR PHOTO WALL you can send me the dimensions of wall space available. I can design a mock up gallery for you to approve.
THE FUN PART is choosing the color and type of frames. Anything from classic flat frames, box frames or canvas printing is possible. I can talk you through the range of high quality products.
EMAIL WOLFWERK PHOTOGRAPHY FOR YOUR PERSONAL QUOTE  Fiona@wolfwerk.net